Providing You The Best...
Workshop Management System Features
Check out our
Multi-Featured

Workshop System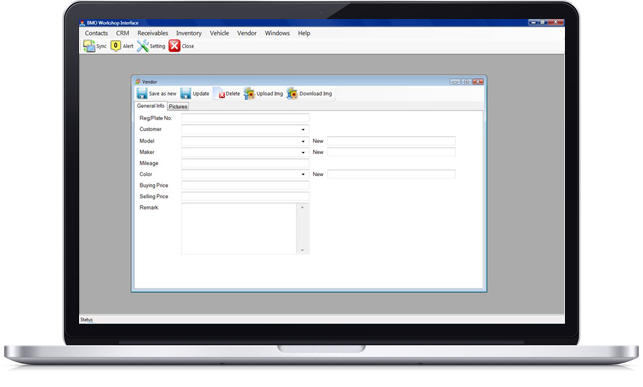 1
Workflow Scheduler
Manage Tasks: Insert, edit, search, and view on-hand tasks. Update workshop service, repair, accident, and inspection record.
Real-Time Statuses: Retrieve the latest workshop job statuses at any time, anywhere. Keep track of pending jobs due to part shortage or insufficient manpower.
2
Vehicle Record Management
Add and Manage Vehicle Details: Add vehicle model, color, insurance, COE, inspection, rental rates, accident records, past workshop service records, and so on.
Vehicle Status Overview: Select a certain period to display vehicle statuses (i.e available, booked, servicing, replacement, etc) for car rental companies.
3
Time-Sheets
Project Planning - Plan and schedule workshop service to ensure that your workshop projects stay highly profitable for the long term.
4
Marketing Basics
Manage Workshop Service Packages: Able to combine existing services to create service packages for customers to achieve better deals.
5
Inventory and Stock Control
Stock & Equipment Handling: Manage various inventory stocks and equipment. Support stocktaking and stock movement.
6
Client Relationship Management
Customer Profile: View the customer list and update their details. View records of customer order history while managing and improving customer relationships.
7
Billing and Payment Management
Invoice Billing: Converts services to invoices automatically. Minimizes duplication data entry. Includes payment methods such as cash, cheque, visa, masters, and so on.
8
Financial Control and Accuracy
Account Management: Keep track of profits, income and debts accurately, showing account balance, and statement.
9
Report Manager
Generate reports including fleet utilization, inventory status within a certain period, customer, or vehicle.
10
Security Manager
Create user accounts for different operators. Assign user rights and much more.